We are committed to

providing healthy sustainable

solutions for all of Alaska's

food needs.

Copyright 2013: Johnson's Family Farm | Indoor Hydroponic Systems | All rights reserved.

2195 Western Avenue, Fairbanks, AK 99707

​100% Concept to Production solutions! we can do all the work to get you up and running in no time!

 We have designed a program to provide you with the most cost effective way to get up and running as fast as possible!  We will be glad to consider and "equity share" in your venture, we know what we are doing and will be a very valuable asset to anyone wanting to get into this industry!

Online Store | Indoor Hydroponic Systems, Growing Supplies and Kits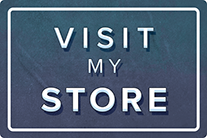 Order our amazing products online! anything you need, from seed, to equipment, products or services, local or long distance we are there for you! just let us know how we can best serve you,

and we will "git er done"   Thanks!